A few months ago I wrote about how tech no longer excites me. I mentioned that I was on a OnePlus 5T that no longer received security updates and I felt that all the budget phone options weren't worth the cost. Recently, the Xiaomi Poco X3 Pro changed my mind.
I won't go over the specs much because that's everywhere, but the main things that had my interested were the giant screen, giant battery, and low cost. At about $250, I felt the price was low enough to risk the phone without a case, so this is the first time I'm using a smartphone without a case in years, and it feels great.
MIUI
I used MIUI about 5 years ago and I wasn't a fan. However, the latest version is really nice. It feels iOS inspired, but doesn't make me feel like I'm using iOS, and to me, that's a good thing.
It has some nice features above stock Android, like floating windows, game mode, and notifications that don't get in the way when watching a video.
For now, I've decided to stick with MIUI instead of installing LineageOS like I originally had planned to.
Thoughts on Privacy
As part of the privacy community, you may find it strange that I'm using a Xiaomi device, with the stock ROM.
In recent news, Lithuania said that Xiaomi is spying and censors certain topics. Germany says that's false. In either case, I'm not that worried, because I've taken steps to protect my privacy as much as possible on the stock ROM, with lots of tips from TheAnonymouseJoker.
I expect that a phone might spy on me.
I keep my cameras covered unless they're in use.
I use InviZible Pro to control which apps have access to the internet.
I removed all unnecessary stock apps via ADB, mainly with Universal Debloat Tool.
With that said, I was surprised to see a privacy-focused feature in MIUI's gallery app. It has the option to remove metadata when sharing an image.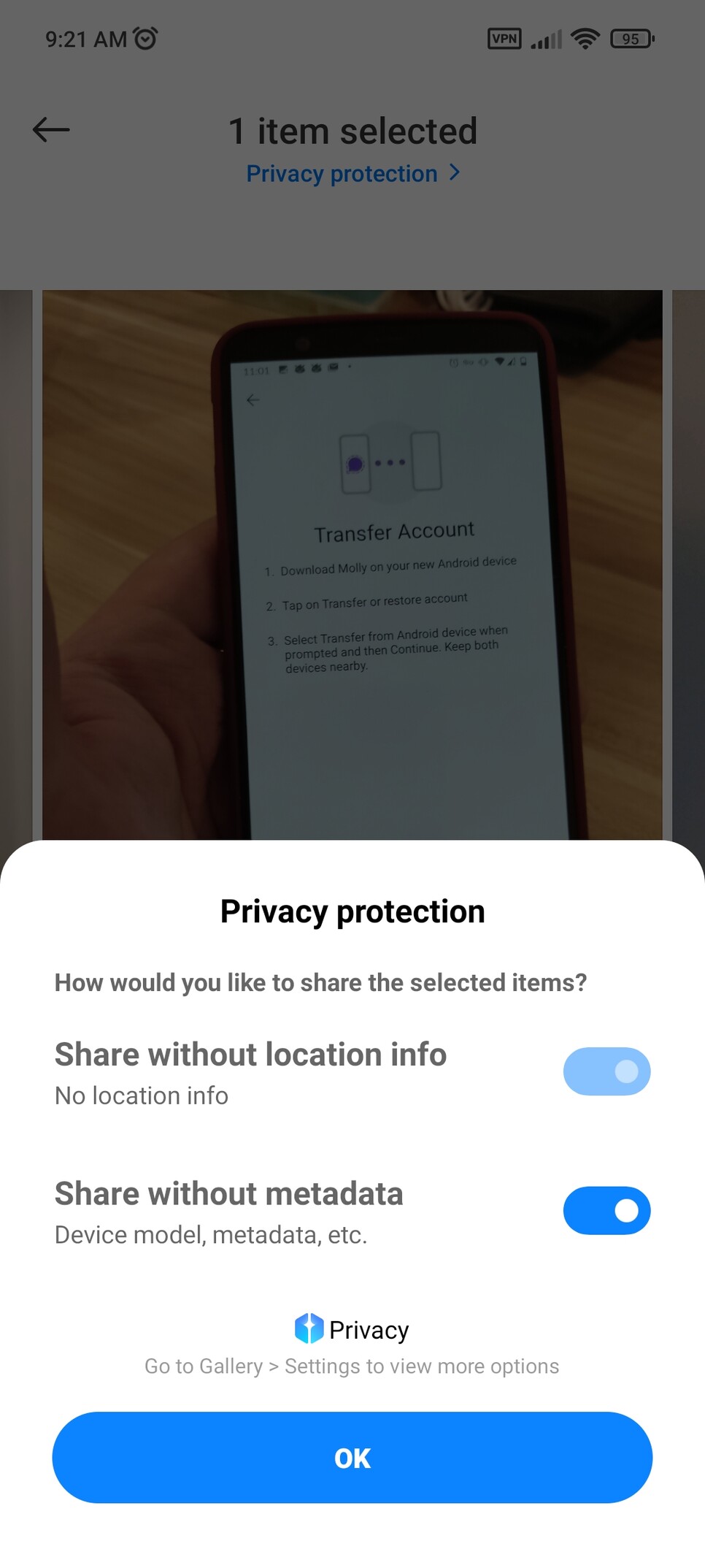 I've been using the phone for a couple of months and I'm still happy with my purchase. Would you consider Xiaomi for your next phone?